Whether you've just started in network marketing or you've been in business for a while – if you want to catapult your business and income to the Next Level FAST… private VIP coaching may be right for you.
One-Day VIP Experience
The One-Day VIP Experience is ideal for results-driven business owners who want to hone their skills with custom coaching, industry specific feedback and advice, plus live role-play opportunities. Here's your chance to rapidly accelerate with an intensive private done-with-you coaching experience. Whether you're just starting out, or looking to uplevel FAST… the One-Day VIP Experience may be exactly what you've been looking for.
'Everyday Closing Pro' 90-Day Private VIP Coaching Package
If you've already nailed prospecting and you're ready to elevate your close rate and skyrocket your number of enrollments (whether you're a graduate of the Everyday Prospecting Formula or you've already completed a One-Day VIP Experience with me)… AND you want seriously accelerated results, with accountability and ongoing support – then the 'Everyday Closing Pro' 90-Day Private VIP Coaching Package is tailor-made for you.
Interested? Awesome… fill in the contact form below and I'll get right back to you and set up a time to connect. I can't wait to be part of your success story.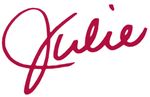 ---